I have to share this piece of news. Just today a giant sinkhole swallowed dozens of homes and killed two people in Guatemala City, Guatemala. The sinkhole is said to be 100m deep and 40m wide. Definitely a hole of monstrous proportions. Here are some pictures of the HOLE from this web page.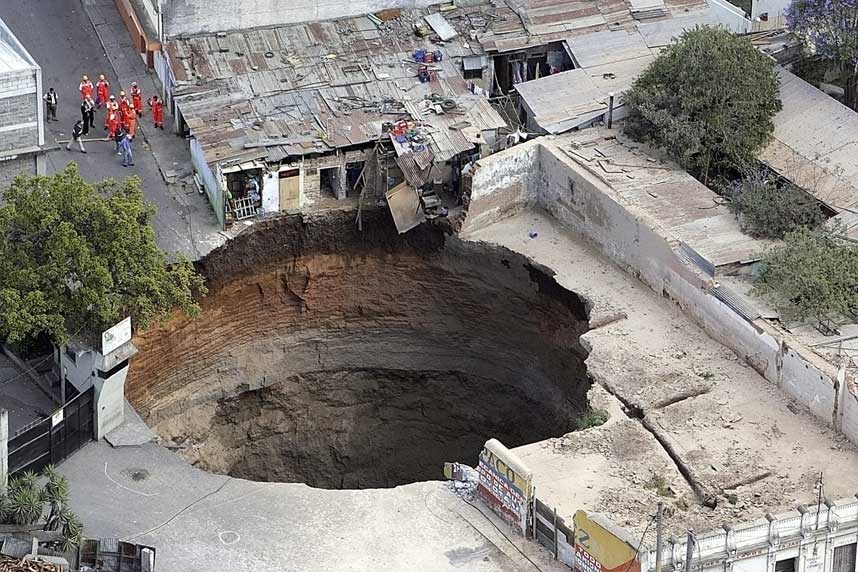 Try bungee jumping down this sinkhole.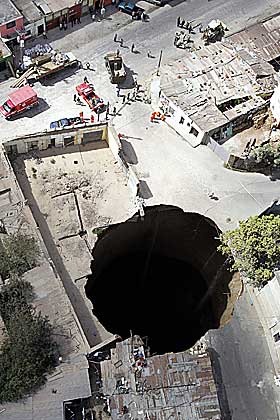 Top view of the sinkhole.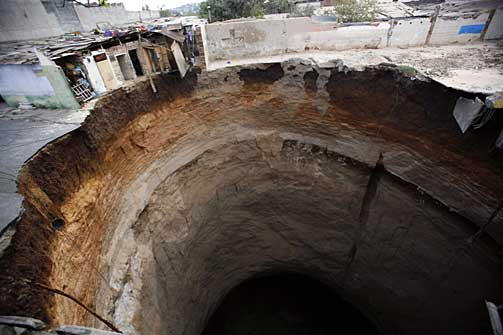 Scary hole.


Bye for now



4 mad rant(s):
Got something to say? Please leave a comment! Your feedback and opinions are extremely valuable to us here at RANDTS. You also might want to take a look at the comments that other readers have left.

If you leave a comment, please check back to this post often, as we will get back to you as soon as we can. Thanks for dropping by!